British Army soldier dies training on hottest day of year
A soldier has died during a training exercise in the Brecon Beacons on the hottest day of the year, the Ministry of Defence (MoD) has confirmed. The infantry soldier from the Rifles regiment died while training in South Wales where temperatures topped 30C. An army spokesperson said: "We can confirm that a soldier from ITC Catterick died on 19 July while conducting pre-course training for the Platoon Sergeants' Battle Course in Brecon."
More from IBTimes UK
The MoD were criticised in 2013 after three soldiers died during a 16-mile march in the Brecon Beacons in 2013 in temperatures of 30C. The MoD were censured by the Health and Safety Executive[1] (HSE) following the deaths of Trooper Edward Maher, Corporal James Dunsby and Lance Corporal Craig Roberts after they took part in the exercise in full gear on one of the hottest days of the year.
The censure meant that were it not for Crown immunity the sovereign or state cannot face civil or criminal action the MoD would have faced prosecution for "failure to plan, assess, and manage risks associated with climatic illness" during the SAS training exercise. However, the HSE said despite Crown immunity, the MoD is "not exempt from its responsibilities" as an employer to reduce the risks to its employees as far as reasonably practicable.[2]
The coroner presiding over the deaths of the three soldiers said he felt concerned that the MoD had not learnt any lessons[3] following the incident.
Giving her conclusions to the inquiry, Coroner Louise Hunt said: "I have a general concern that the MoD still don't have a clear plan and guidance for heat illness. I remain concerned about the completion of risk assessments and whether or not the culture within the organisation has changed. I'm concerned that lessons are not being learnt within the organisation."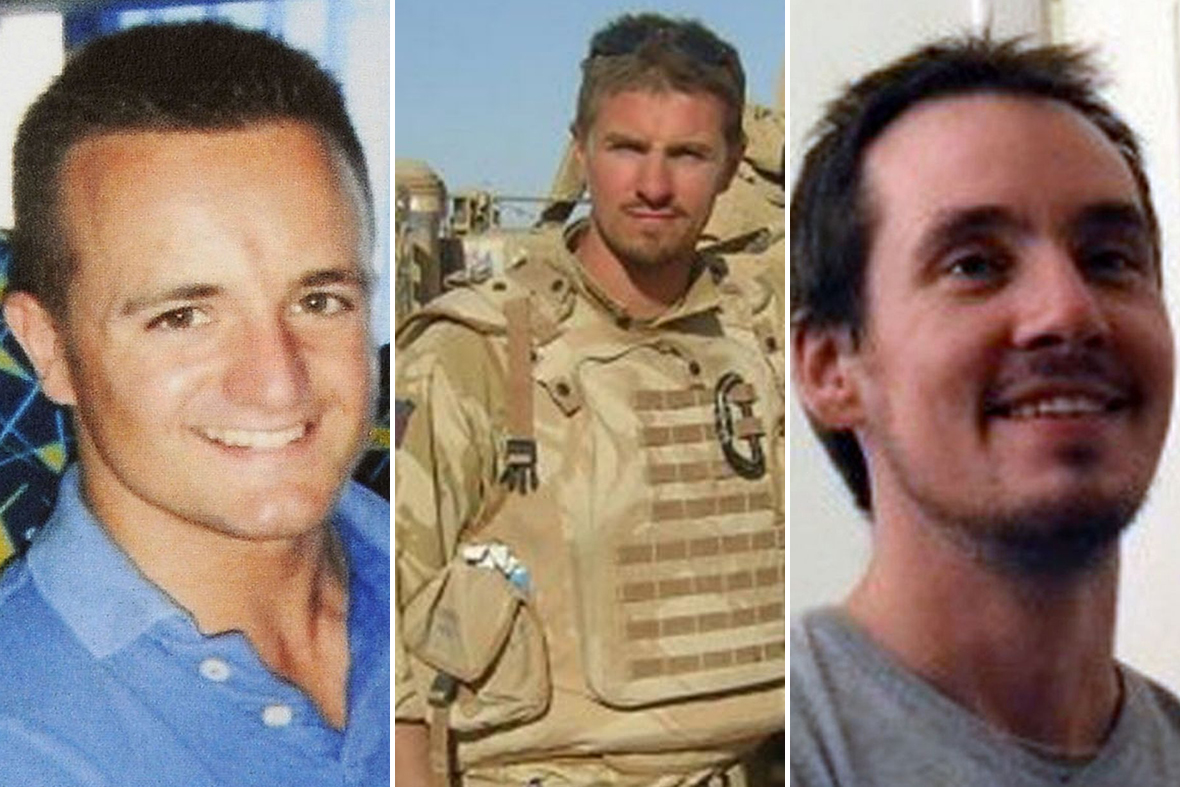 (From left) Lance Corporal Craig Roberts, Corporal James Dunsby and Trooper Edward Maher died after taking part in a 16-mile exercise in full kit on one of the hottest days of the yearMoD

References
^ censured by the Health and Safety Executive (www.ibtimes.co.uk)
^ plan, assess, and manage risks (www.ibtimes.co.uk)
^ had not learnt any lessons (www.ibtimes.co.uk)