British Army trains on Watchkeeper
Training & Simulation
British Army trains on Watchkeeper
13th July 2016 – 13:30 by the Shephard News Team
[1]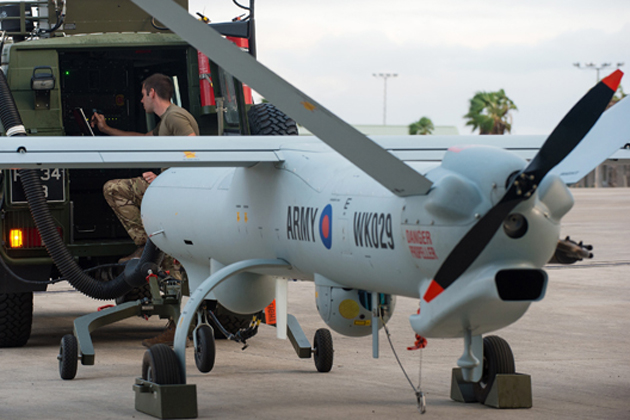 Elements of the British Army s Tactical Unmanned Air Systems (TUAS) Regiment, 47 Regiment Royal Artillery, are conducting training on the Watchkeeper[2] UAS on Ascension Island, the army announced on 11 July. The Watchkeeper programme aims to train 16 pilots for the first operational battery during 2016. Supported by soldiers from 74 Support Battery Royal Artillery and instructors from the Royal School of Artillery, preparations are underway for the first course students to arrive.
The pilot course commenced in January at the Watchkeeper Training Facility in Larkhill. Students have undertaken a manned flight phase, a theory package, and flying programme in the Larkhill-based simulator facility, to prepare them for live flight training on Ascension Island. Following completion of the course the pilots will man a frontline Watchkeeper battery that will be held at readiness to deploy across the globe in a range of situations from disaster relief to warfighting. Watchkeeper has been developed to provide high quality imagery intelligence to the tactical commander on the battlefield, enabling commanders to make more informed decisions and reduce battlefield risk.
Email this to a friend.
References
^ the Shephard News Team (www.shephardmedia.com)
^ Watchkeeper (plus.shephardmedia.com)